Visual art serves to enhance our world and our worship and to express our thoughts and feelings in ways beyond everyday communication.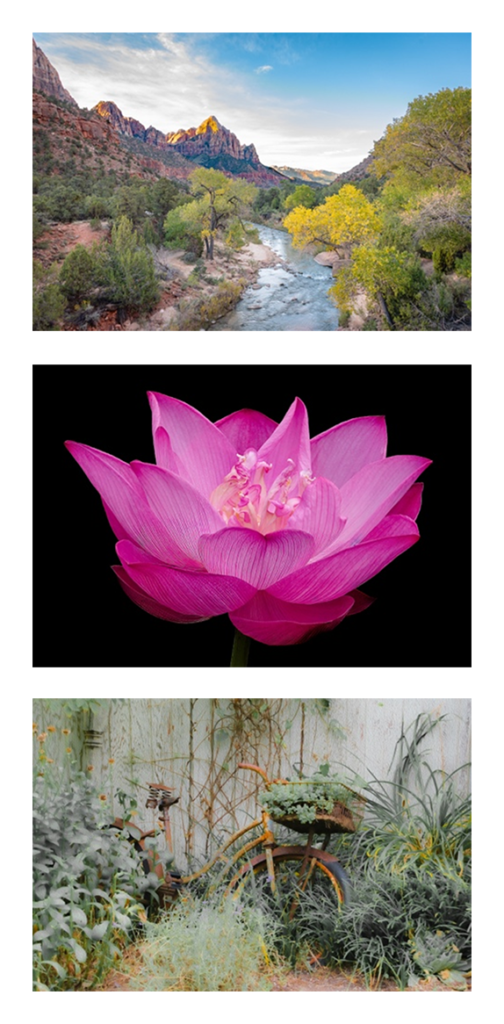 Current Featured Artist: Deb and Art Rose
"The Fullness of a Moment"
Please enjoy the Photography of Deb and Art Rose seen here on our exhibit walls in the sanctuary.  Their show is entitled "The Fullness of a Moment."  It represents the idea that "Nothing exists independent of itself.." and that "a photograph reflects this interdependency through the inter play of sun, shadows, colors, reflections, shapes, textures and the flow of water."
---
Deb and Art Rose are visual storytellers, capturing a story in a moment of time. They create photographs including landscape, wildlife, travel, abstract and fine art. They enjoy travelling the world near and far, and their photography is a way to connect with others, and capture the experiences of new places. They have travelled through North, Central and South America, including Panama, Galapagos, Ecuador, Singapore, Thailand, Vietnam, Japan, Italy, Greece, Malta, and most recently Machu Picchu in Peru. Their home base is in Alexandria, Virginia.