UUCS is located in Sterling, Virginia, which is located in Loudoun County in the northern part of Virginia.  In this section, we provide a variety of statistics and information about the county and local community. Many are links to government sites.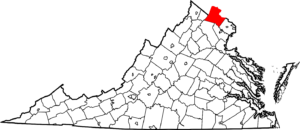 Interesting Loudoun County Statistics
County Founded: 1757
Population: 402,561 (2018 estimate); 312,311 (2010 Census)
Civilian Labor Force: 211,626 (2017, Virginia Employment Commission)
County Seat: Leesburg
Land Area: 520 square miles
Colleges and Universities: 7
Public Schools: 90 (2017-2018 School Year)
School Enrollment: 81,235 (September 30, 2017)
Community Centers: 9
Library Branches: 8
Median Household Income: $134,464 (2016, U.S. Census Bureau) (#1 Ranked in USA in 2016)
Tax Rate – Personal Property: $4.20 per $100 in assessed value for personal property (FY 2019-Adopted April 3, 2018)
Tax Rate – Real Property: $1.085 per $100 in assessed value for real property (FY 2019-Adopted April 3, 2018)
U.S. Census Bureau Statistics for Loudoun County, Cascades, and Sterling
Community Information
Dulles Area Chamber of Commerce
Loudoun County Chamber of Commerce
The nearby Sterling Community Center provides a variety of programs for preschoolers through seniors, as well as trips, camps, drop-in sports programs and special events
The Loudoun County Apartment Rental Guide provides a current listing of apartment rental options and market rates.  Similarly, the Loudoun County Home Buyer Guide provides information for prospective home buyers.
UU Presence in the Washington Area
UUCS belongs to the Northern VA Cluster of the Central East Region, which has a relatively dense distribution of UU congregation within its boarder.  Given the close proximity to these other congregations, there has been significant collaboration between the congregations over the years. More recently, we enjoyed a periodic minister Swapapallooza in which ministers would swap pulpits for a Sunday to provide variety and new experiences for ministers and congregations alike.  Additionally, with our close proximity to Washington DC, we have collaborated on joint external activities such as marches at the capital (e.g. March for Our Lives), vigils (e.g. gun violence).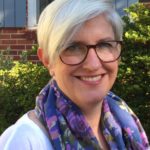 Please see Megan Foley's welcome letter that provides further insight into our area.  She is our primary contact at the Center East Region and would be happy to provide you independent information regarding our congregation.  She may be reached at mfoley@uua.org; or by phone at 301-535-2956.
The Chesapeake UU Ministers Association or CUUMA is the UU Ministers Association member group in the greater Washington DC area.  There are close to 100 members of CUUMA and most months we host 40-50 at a meeting.  The tone is collegial and the focus is often on ARAO themes.    Monthly meetings consist of a minister's worship, a meal, and a program.  CUUMA welcomes candidates, intern ministers, or ministers in the Unitarian Universalist tradition– community, parish, music, RE, retired, and non-traditional ministries welcome. CUUMA also participates in two retreats each year.  For more information, please see chesapeakeuuma.org