Fundraising at UUCS
In addition to the annual stewardship campaign in March, the congregation sustains itself via other endeavors.
Subtenants:  UUCS rents out space evenings, weekdays, and weekend afternoon and evenings to a variety of subtenants. There are two Hispanic churches, the Iglesia Profética Vida Nueva, which meets Saturday and Sunday afternoons and some overnights for vigils; and the Iglesia de Restauración Pentecostés Mizpa which meets Saturday, Sunday, Wednesday and Thursday evenings. There is also a Suzuki violin school, a Dance Class, and a watercolor painting class that rent our facility for a combined 10 hours per week.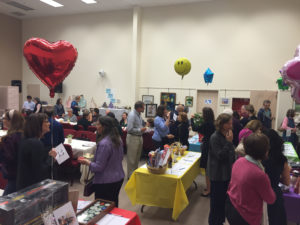 Auction:  The annual UUCS auction takes place on a Saturday evening at the church. This event is our biggest fundraiser of the year and combines a live auction, a silent auction, and raffle, while offering heavy appetizers, desserts, and beverages to our guests. All food is donated and prepared by our own congregants.
The auction catalog includes many ethnic (Peruvian, Japanese, Armenian, Indian) dinners. All dinners are donated and hosted by congregants. Other items include services such as financial planning, knitting classes, violin lessons, as well as travel opportunities to vacation condos. There are always beautiful quilts made and donated by UUCS Prayer Shawl Ministry group and others as well as knitted items and original artwork.
Items for the silent auction were displayed in the sanctuary and were bid on between the live portions of the auction. Guests perused the silent auction tables while enjoying food and beverages.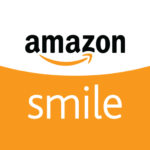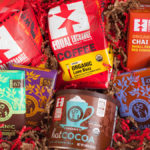 Sales: Our website has a link to fundraising through Amazon Smile through which we receive a percentage of sales. In addition, UUCS sells fair trade coffee and chocolate from the worker-owned co-operative Equal Exchange that collaborates with the Unitarian Universalist Service Committee to support small farmers around the world.  Though only a small effort right now, this fundraiser supports the denomination's work with small farmers to grow organically and profitably, while being environmentally responsible.