Our liturgical theme for December 2019 is "Awe"
Over the course of the year, in the words and music of Sunday services, in small groups and discussion circles, in classes for adults, children and youth, and in personal reflection and practice, our life together is anchored in a series of spiritual themes – one each month through the cycle of the year.
---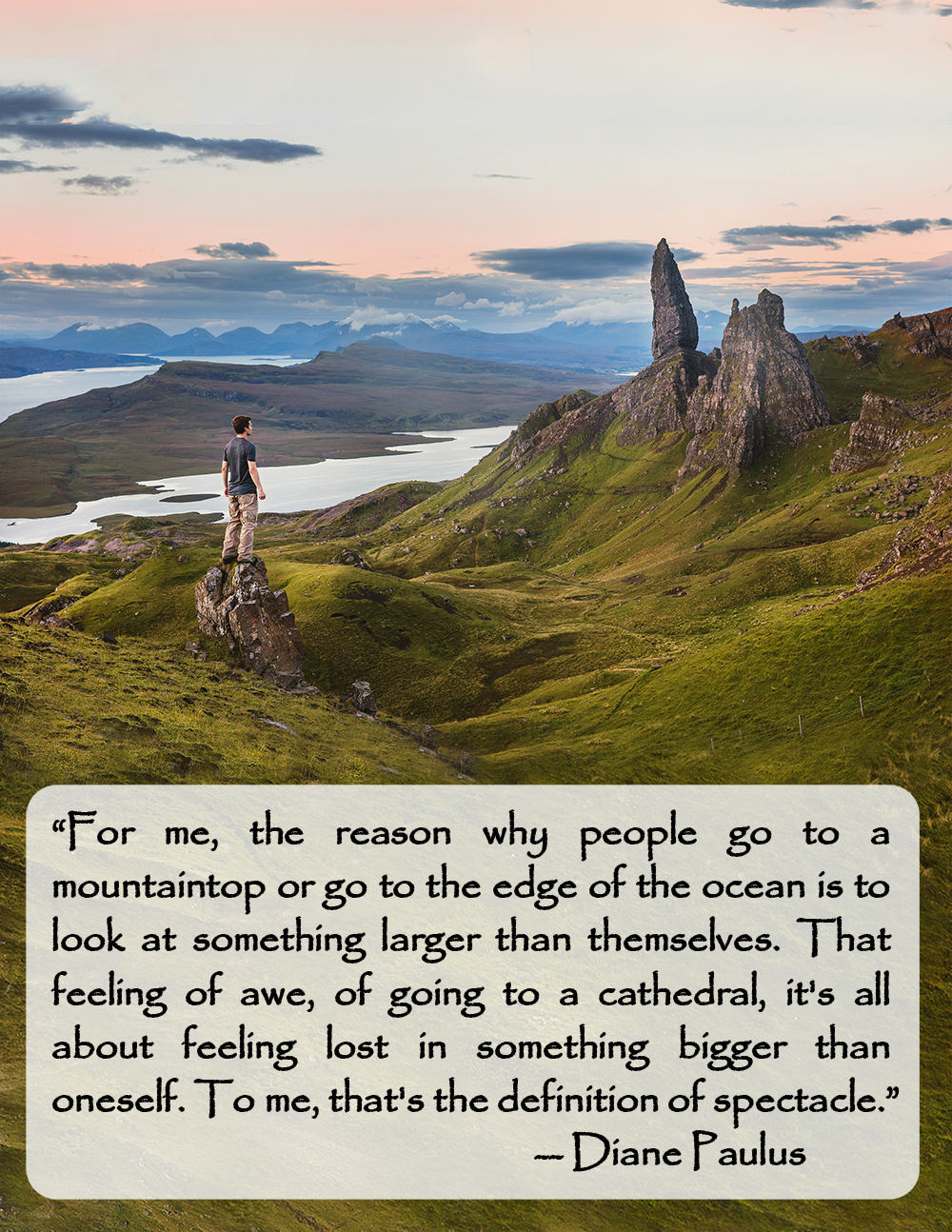 Stand in Awe
I was at a minister's retreat this month. It was out in rural Maryland. The retreat center was set amidst rolling hills and fields. The sky was wide open and I stared up the first night we were there and the sky was lit with innumerable stars and a very bright almost full moon. I realized that I missed the night sky. In the apartment complex where I live there is not much access to the night sky. I cannot see beyond the tall buildings to notice whether the moon is full or whether it is a cloudy or brightly clear night. I know I would never be able to glimpse the Milky Way even on a clear night.
The Leonid meteor showers peaked this past week, early morning of November 18. I love watching meteor showers. My husband Karl and my sons once watched the Leonids in the Anza Borrego Desert when we lived in Sothern California. He said it was just nonstop shooting stars.
Looking up into the vastness of the night sky makes me stand in wonder and awe at the infinite feel of the universe. We are just this tiny little speck in the dance of these enormous moving, swirling galaxies.
Yet, in the tiny speck that is our planet, there are small miracles. The miracle of a birth of a child. At Christmas, we celebrate the birth of a child, a child found through following a star. The contrast of vastness and specificity. As much as we celebrate that particular birth, we know, as Sophia Lyon Fahs has so eloquently written, "Each night a child is born is a holy night." And so, this month we will celebrate the birth of those tiny humans born into our community, Thomas Lorenz and Asher Straubhaar-Jones, in a child dedication.
Glance around you this month, notice the vastness of the universe and wonder at those small miracles that crowd our days if we but stop to look for them. Miracles are not only those things that defy the laws of nature but also those things that are part of our beautiful world of which we stand in awe.
In faith,
Rev. Aileen Fitzke