Our liturgical theme for January 2021 is "Imagination"
Over the course of the year, in the words and music of Sunday services, in small groups and discussion circles, in classes for adults, children and youth, and in personal reflection and practice, our life together is anchored in a series of spiritual themes – one each month through the cycle of the year.
---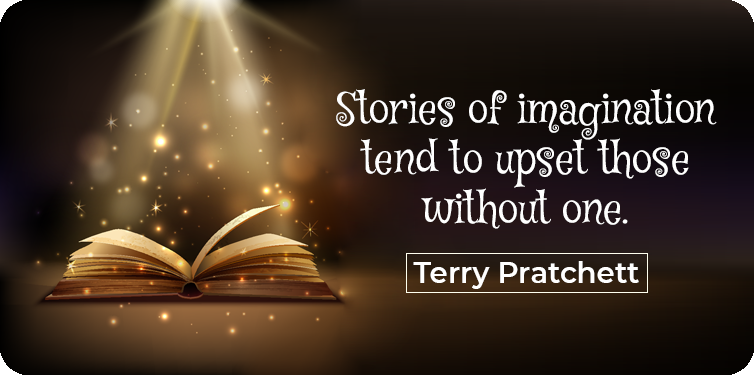 January Message
Einstein is quoted as saying, "Imagination is more important than knowledge. For knowledge is limited to all we now know and understand, while imagination embraces the entire world, and all there ever will be to know and understand."
I admit to having a little bit of a hard time completely understanding what Einstein meant. I do believe that imagination is more important than knowledge. I don't believe that knowledge is not important. It is. What we do with it and how we make meaning from the facts of knowledge requires imagination.
I am not a very good cook. Yes, I can cook and what I cook is edible, but I have no imagination when it comes to food. I had a friend once who sometimes came over and cooked for me. I would look in my refrigerator and see nothing. She would look in, pull out a bunch of ingredients and make a gourmet meal. She knew how to take disparate ingredients and create something wonderful. That is imagination. We were looking at the same things, but she knew what to do with them. She could imagine how the combination of ingredients could come together to make something new, different and very tasty.
I am part of a dream group. Each month one of us shares a dream and then the rest of us help the dreamer understand and make meaning of the dream. Dreams are fascinating because we take knowledge and information from our waking lives and imagine it in ways that can sometimes defy laws of nature (I sometimes fly in my dreams) or to create scenarios we would never imagine ourselves participating in during our waking lives. We create virtual realities for ourselves while we sleep. That, too, is imagination.
We can also dream while we are awake. That is how we create better futures for ourselves. When going for a job interview, we often rehearse what we are going to say, even imagine the room where the interview will take place and the person with whom we will be doing the interview. Even if we have never been to the building or met the interviewer in person. I think of novelists as waking dreamers. How else could JRR Tolkien have created Middle Earth or JK Rowling created the world of Harry Potter.
We celebrate Martin Luther King, Jr. this month. He had a dream. He imagined what the nation could be like if Black people could achieve equality. And then he worked toward that dream. The realization of a dream can be hard work and involve inordinate sacrifice. He kept going forward because he could see what he wanted even if it was not yet reality. That is what imagination can do. His dream is still not yet reality but there are more dreamers who continue to work toward the dream. One of my friends had a poster in her room when we were in high school. It said, "If you can imagine it, you can achieve it. If you can dream it, you can become it." We, too, can dream, imagine, create the world we wish to live in. So, we must begin, with imagination.
Amen and Blessed Be,
Rev. Aileen Fitzke