Help Finding a Small Group: Do you want to find a small group within this congregation for a deeper connection? Are you wondering which group would be good for you? Contact John Monroe our Intern Minister to register your hope, and to have a reflective conversation: intern@uusterling.org.
Small Groups Gather for: Service, Support, Reflection, Connection.  Click on a link for more information.
---
Adult Education Classes
Adult Education classes can be seen as short term small group gatherings. They are available throughout the autumn, winter, and spring seasons. See the sign-up table at UUCS.
---
Book Group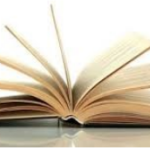 Do you love to read and discuss? The book group meets on the fourth Saturday of each month from 7:00 p.m. until 9:00 p.m., at UUCS (and occasionally at a member's homes.) Books are chosen by group members. Contact Yvonne Centala for more information: ycorneliag@gmail.com.
---
Caregivers' Support Circle
Join us if you are in a care-giving role and would appreciate a supporting group to share your story. Meets twice a month, during the 9:30 service in the Mezzanine. Contact Bonnie Lepoff, Pastoral Care Team Associate: blepoff@verizon.net.
---
Choir
Practices every Tuesday from 7:30-9pm. All abilities welcome. Contact Choir Director John Kim: choir-director@uusterling.org.
---
Covenant Groups
Covenant Groups gather monthly for deep reflection on the liturgical theme. Contact John Monroe our Intern Minister to register your hope to join a Covenant Group, when one is available: intern@uusterling.org.
---
Divorce and Support Group
Meets when a need is expressed. Contact John Botts, the group facilitator for more information: Johnabotts@aol.com.
---
Folk Rock & Rock Bands
Contact Band Director Kris Adams to join: band-director@uusterling.org.
---
Journey Toward Wholeness Transformation Team (JTW)
The team meets every third Thursday from 6:30-8pm in the UUCS Mezzanine. They share deeply and work ardently to counter racism and oppression in our congregation and beyond. The JTW also sponsors the annual Jazz Poetry Slam. Contact Kevin Manuel-Scott for more information: vzeudoua@verizon.net.
---
Prayer Shawl Ministry
Do you like to knit, crochet, quilt, weave, or sew…or would you like to learn? We cordially invite you to join the Prayer Shawl Ministry of UUCS. Help us create beautiful shawls, quilts, afghans, and stoles to provide caring support to our members and friends. Contact Kathy Ashland for more information: henzandhoundz@gmail.com.
---
Women's Earth Based Spirituality Group (WEBS)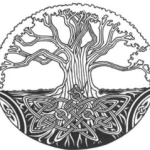 This group provides a safe space for women to discuss spiritual and healing issues, to practice earth-based rituals and to learn more about earth-based traditions. Meets every fourth Friday at 7pm at UUCS. Contact Patty McKay for more information: asheville14@yahoo.com.
---
Women's Support Group
This group provides a forum in which women can share their journeys. Rather than having a set agenda or following a discussion guide, group members have a safe place in which to share what is happening in their lives. Contact Connie Drapeau for more information: cfdmail1@comcast.net.
---
Writers' Group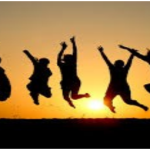 Have a passion for the written word? Need a little accountability for your writing practice? Just like to write? Join the UUCS Writers. Meets on first Wednesdays from 6:30 -8pm at UUCS in the Mezzanine. Drop in or contact Koren Barwis for more information at korenk@gmail.com.
---
Young Adult Group
The Young Adult Group, which includes people between the ages of 18 and 35, gather once monthly for what we call "Life 101." We gather to learn from one another and share the fellowship of a young adult community. Contact Nicole Fainsan at petitnicole7@hotmail.com.

  The UUCS Adult Group has our own page — like us on Facebook!
---
Youth Choir
Practices three Tuesdays a month from 6 -6:30pm. All abilities welcome. Contact Youth Choir Director Kris Adams at band-director@uusterling.org.