Equality Virginia's Transgender Advocacy Speakers Bureau and UUCS
Present
Living my Truth: A Transgender Virginian's Story
Friday, August 21st, 7:00 p.m.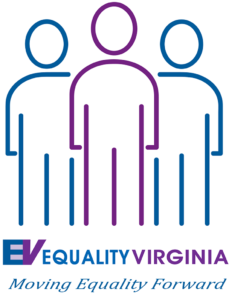 Join Ray Eck, a member of Equality Virginia's Transgender Advocacy Speakers Bureau, for an evening of online fellowship and learning as he facilitates an open and honest dialogue by sharing his life story and providing a forum for a question-and-answer session. The program aims to create a space for education and understanding, while building support for the transgender community here in Virginia. It's a great chance to get to ask questions, build off the storytelling, and engage in conversation around inclusion, welcoming, and deepened learning.
Ray Eck grew up in Newport, Rhode Island but now lives in Manassas, Virginia. He is a small business owner and recently graduated from George Mason University with a Masters in Education with a focus in Counseling and Development. In his spare time, he enjoys playing video games and board games and is proud to be the owner of two dogs. Raymond also volunteers with PFLAG and MediHome Hospice.
The Transgender Advocacy Speakers Bureau (TASB) is an opportunity for faith communities, local nonprofits, community organizations, and businesses to get to know a transgender person in their community.