Equality Virginia's Transgender Advocacy Speakers Bureau and UUCS
Present
Living my Truth: A Transgender Virginian's Story
Friday, March 13th, 7:00 p.m.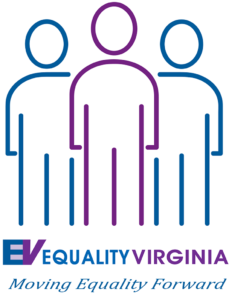 Join Sara Simone, a member of Equality Virginia's Transgender Advocacy Speakers Bureau, for an evening of fellowship and learning as she facilitates an open and honest dialogue by sharing her life story and providing a forum for a question-and-answer session. The program aims to create a space for education and understanding, while building support for the transgender community here in Virginia. The format for the event is 15 minutes of storytelling followed by 45 minutes of Q&A dialogue. It's a great chance to get to ask questions, build off the storytelling, and engage in conversation around inclusion, welcoming, and deepened learning. Light refreshments will be served.
Sara grew up in Eastern Pennsylvania but now lives in Northern Virginia. She is a case manager working with homeless veterans of the U.S. Military. In her spare time, she enjoys poetry, writing, and hiking. She is also involved with several local LGBT organizations in her area.
The Transgender Advocacy Speakers Bureau (TASB) is an opportunity for faith communities, local nonprofits, community organizations, and businesses to get to know a transgender person in their community.