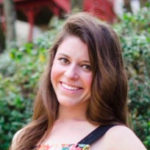 Choir Director – Julia Stubbs

Julia Stubbs is a music education major at George Mason University, graduating in December of 2019. Her performing experience for singing includes many solo and choral performances at George Mason University, singing in Carnegie Hall, singing internationally in Iceland, cantoring at St. Francis of Assisi church, singing with the D.C. al Fine Choir, and singing for the Princess Parties of DC company. Her performing experience for piano includes accompanying some performances at George Mason University, and sometimes accompanying concerts at Fairfax Villa Elementary School. She has gained conducting experience from conducting choral pieces in concerts at George Mason University, and for the D.C. al Fine Choir. Prior to working at the Unitarian Universalist Church of Sterling, she worked as a private music teacher for Create More Music Studios, and as a choral intern at the Bridges: Harmony Through Music Program.
Julia has a strong love of music that she always wants to share with others. She knows that music can promote a sense of community, which is extremely important. She truly believes that music is something that everyone has a right to learn, experience, and actively participate in. Throughout her life, music has played such an important role in bringing her greater happiness and joy. In addition to this, it has helped her to become a dedicated, hardworking, and better person overall. While working at the Unitarian Universalist Church of Sterling, her goal is to inspire the congregation through music. With the church's choir, she loves to challenge their musical abilities, spark their passion for music, and show the genuine value of music.
---
Jenny Wolfer joined the UUCS staff as office administrator in 2019 and is excited to be here.  She additionally is a professional potter and runs the local nonprofit Loudoun Empty Bowls.
Newly an empty-nester with two daughters in college, Jenny enjoys eating delicious food, going on walks with her husband and two dogs, and designing computer games.
---

Religious Education Coordinator – Rachael Roman
Rachael started attending UUCS with her family when she was about ten years old, and grew up in the congregation. She was an active member of the high school youth group, and later was a Youth Advisor before becoming the RE Coordinator this year. When she is not at church, Rachael works at a public library and cares for her eleven pets at home.
---
I am the piano accompanist for the Choir and the Sunday Services. I also accompany soloists and instrumentalists when needed.
When I was seven, in a small town in Kentucky, my mother woke me one summer morning and said to me, "Get up Mary, you have a piano lesson this morning." I replied, "But we don't have a piano." She told me that my grandmother said there was no one to play the piano for our little town church and I should learn and I could practice on the antique pump organ that was in my grandfather's antique shop down the street… thus began my career as a church pianist.
I believe music is one of the true equalizers in life. It can be heard by all types of people of different cultures, social, religious & economic levels, and enjoyed equally by all, with each giving to the piece their own interpretation, spanning all emotional levels. To be able to perhaps give someone that opportunity to go where they may have never gone before, in turn, gives it back to me. So, I feel I am the richest person on earth when I play the piano for others.
As a member of the UUCS staff, I hope to be able to help make the church and choir music experience a richer experience for all, enhancing what others already give.
---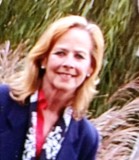 Teacher – Carol Kolojeski
2nd – 5th grade

​​​​I have dedicated over 15 years to doing what I love to do. I have had the great privilege of teaching in classrooms and tutoring children privately. Children are our future, and it is such an honor to have the opportunity to guide them on their journey. I am committed to helping children prepare themselves for their future by developing good character, self awareness, social tolerance, positive work habits and Academic success. To prepare myself for this responsibility I acquired a BS from Clark University in Worcester Ma. with a major in Child Psychology and obtained an Early Childhood Credential from NO. Virginia Montessori Institute.
---