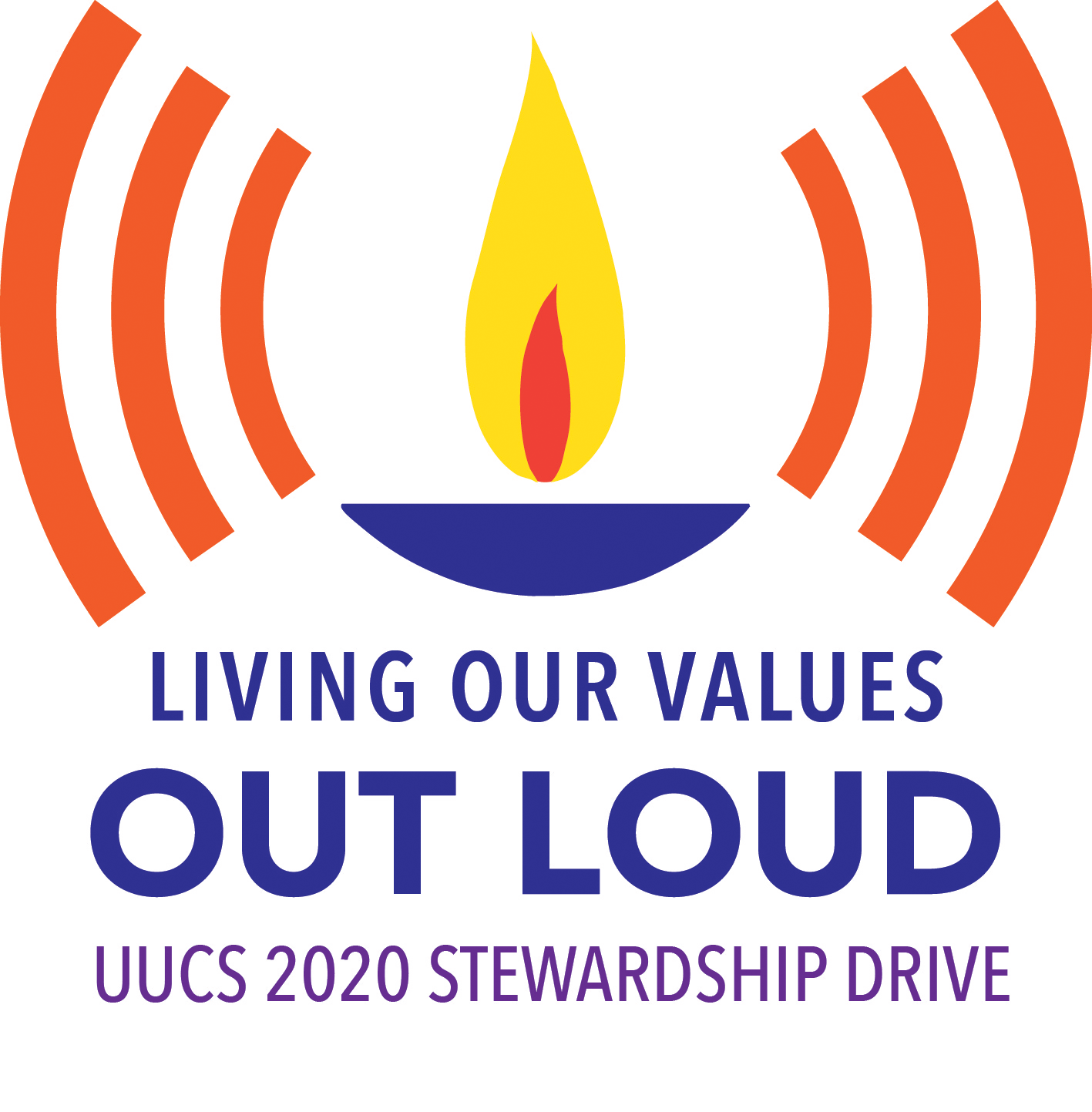 Thank you so much for considering a pledge to UUCS. Almost 80% of our revenue comes from members' and friends' pledges. This year in particular, your pledge is of vital importance. There are three main priorities for the budget and pledge drive this year: 
Continue to offer our minister and staff fair compensation

Provide ongoing excellent programming and staffing in all areas of our ministry

Maintain a 24/7 spiritually nurturing facility for services and other programs

Endeavoring to prioritize social justice programs as budget line item
To achieve these goals, we need to hit a pledge drive of $238,000. The time is now to Live Our Values Out Loud. We need every household pledging, and every household making a serious effort to stretch to meet our goals.
Think that your pledge or increase is too small to make a difference??  Think again!!  If each household took an extra $5 each week, put it aside, and increased their pledge by that amount… that is $25,000 worth of additional pledge money.  If every household was able to do that, we would easily hit our target. 
Take a look at our Stewardship brochure, consider your commitment to UUCS, your income, your needs, and then give as generously as you can. 
You can pledge here on the UUCS website at the bottom of this page.
In Faith,
Sharon Williams, Nancy McCormick, Judy Gruner
2020 Stewardship Team 
---
Ready to pay your pledge?  Click here!